A Chicago man and his girlfriend were ordered held in lieu of $200,000 bail apiece Sunday after being accused of beating the man's 11-year-old daughter because she ate all of their ice cream.
Pierre Scarbrough, 41, of the 8000 block of South Loomis Boulevard, and his girlfriend Faith Alston, 37, were arrested Friday and were charged with felony aggravated battery of a child and misdemeanor domestic battery, according to DNAinfo Chicago.
Prosecutors allege that Scarbrough became angry on Thursday after discovering that his daughter had eaten all their ice cream.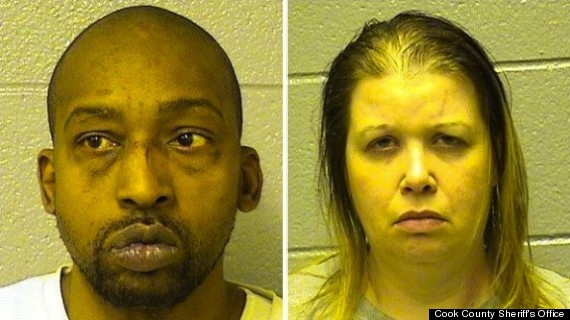 Pierre Scarbrough, 41, of Chicago, and his girlfriend Faith Alston, 37, allegedly beat Scarbrough's 11-year-old daughter on Thursday. (Cook County Sheriff's Office)
READ MORE BY CLICKING LINK: http://www.huffingtonpost.com/2013/05/13/ice-cream-beating-pierre-_n_3267042.html11